The apartments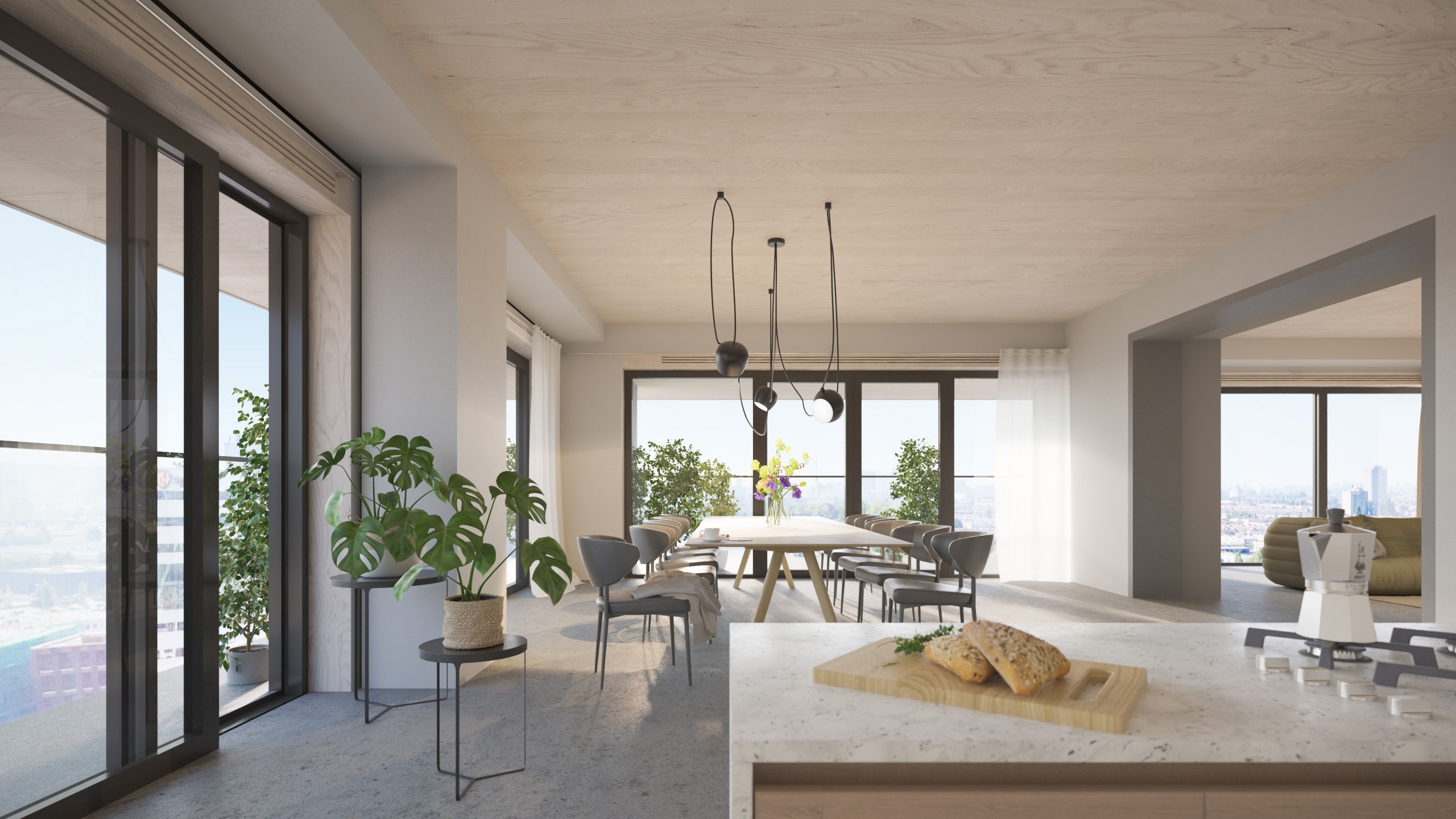 HAUT consists of 50 private homes ranging from 100 to 225 square meters in size and two penthouses. Six different home types are offered, each one bright and luxurious. Regal, high ceilings and floor to ceiling windows provide phenomenal views over Amsterdam. Peace and space, right in the middle of the city.
HAUT is part of the Amstel quarter, a wonderfully diverse district that spans Amsterdam-South, the Rivierenbuurt and Watergraafsmeer. HAUT lies right on the Amstel by the Somerlust park. From each home, it's easy to see everything the Amstel Quarter has to offer. Urban living perfectly combined with the tranquility of water and foliage.
1 minute walk to Somerlust park
2 minutes cycle to Amstel station
2 minutes walk to Spaklerweg metro station
5 minutes by car to the A10 motorway
10 minutes cycle to the shops in Rivierenbuurt
10 minutes cycle to the bohemian Pijp area or the Carré Theatre
The location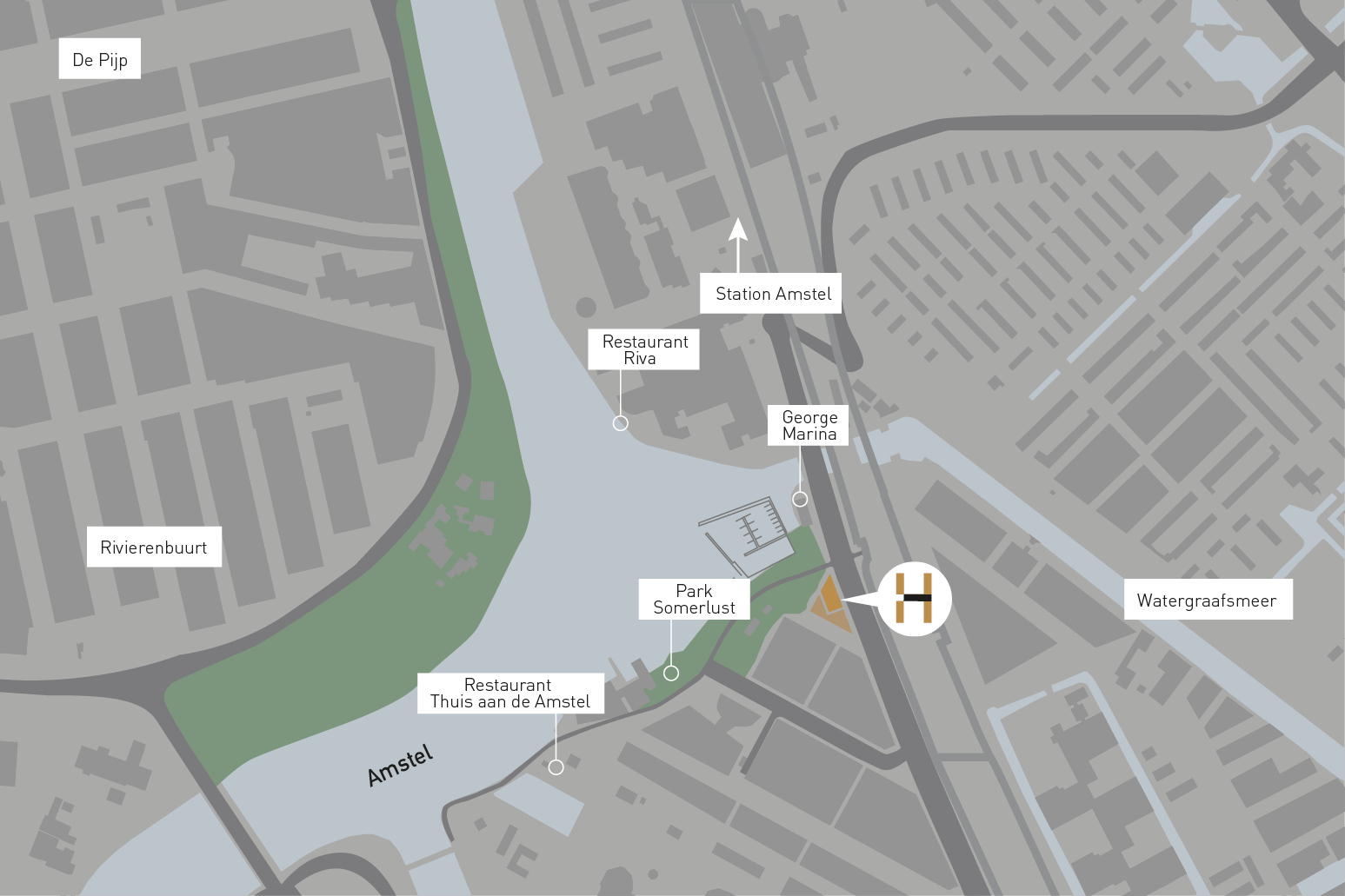 Contact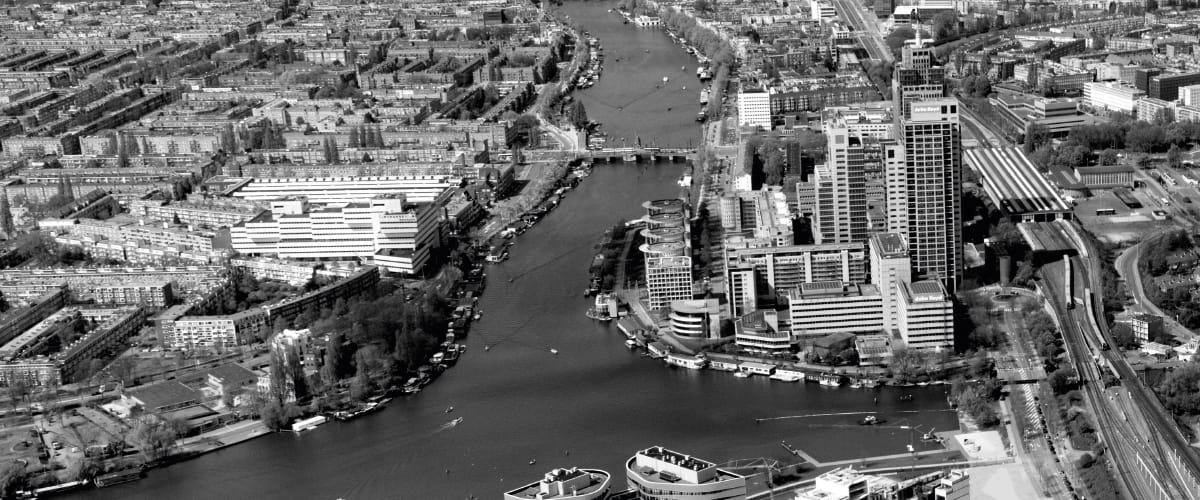 HAUT is a development of project developer Lingotto.
All 52 apartments in HAUT have been sold, there are no more apartments available.