HAUT on the Amstel
The location: authentic Amsterdam. The outlook: international. HAUT is the new icon on the Amstel. This 73 meters high building will soon be the highest wooden residential tower in The Netherlands. Unique in its architecture and exceptional in its sustainability, HAUT is also purposely small-scale, with each level containing a maximum of only three homes. HAUT combines durable design with unprecedented living comfort.
Several enthusiastic buyers have already chosen for an apartment in HAUT. Because of the great view, the sustainable concept, the large glass areas and the wide variety of housing types. There is still a nice variety (large, small, high, low) of homes available for sale. Are you interested? View our contact details here.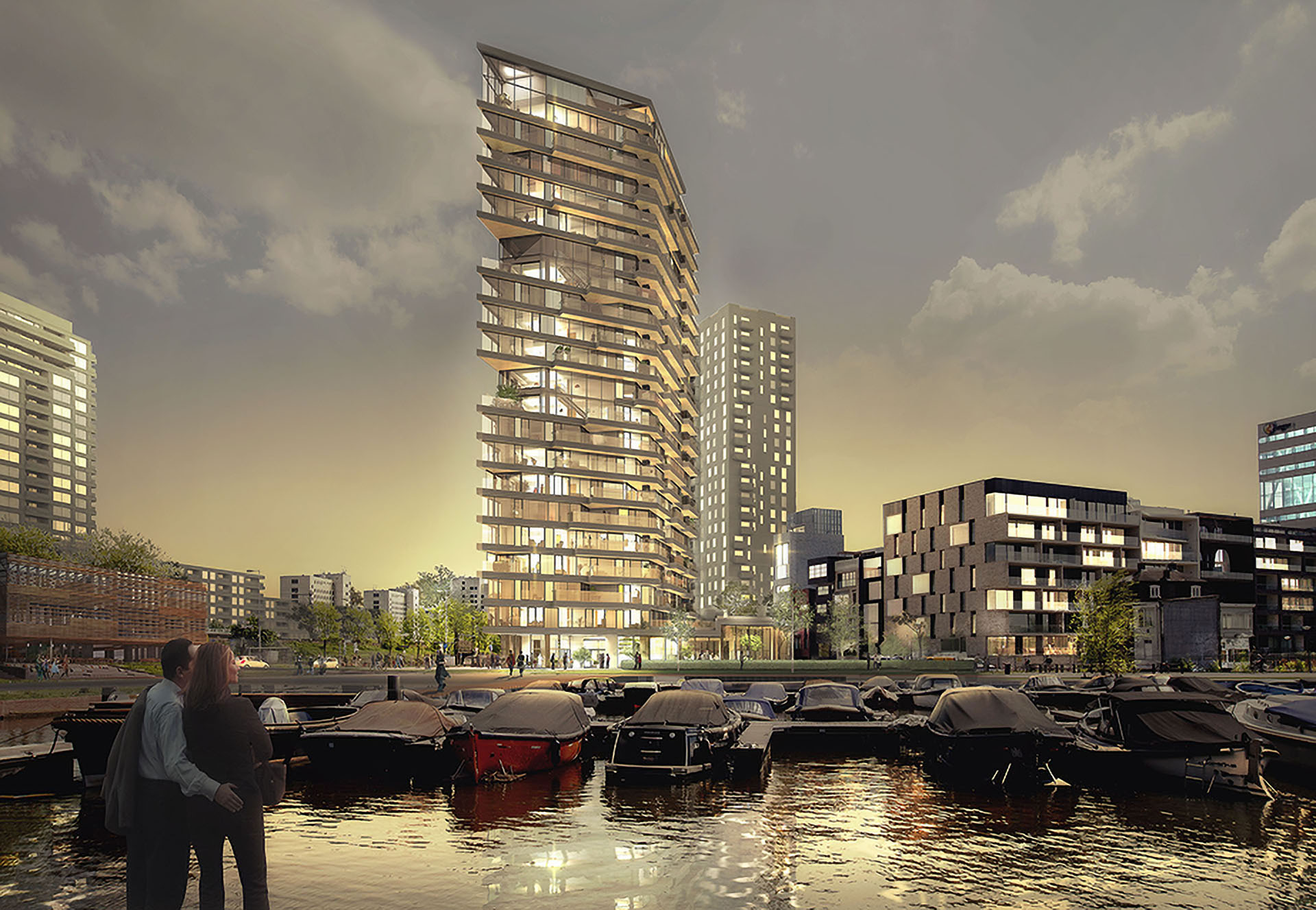 The apartments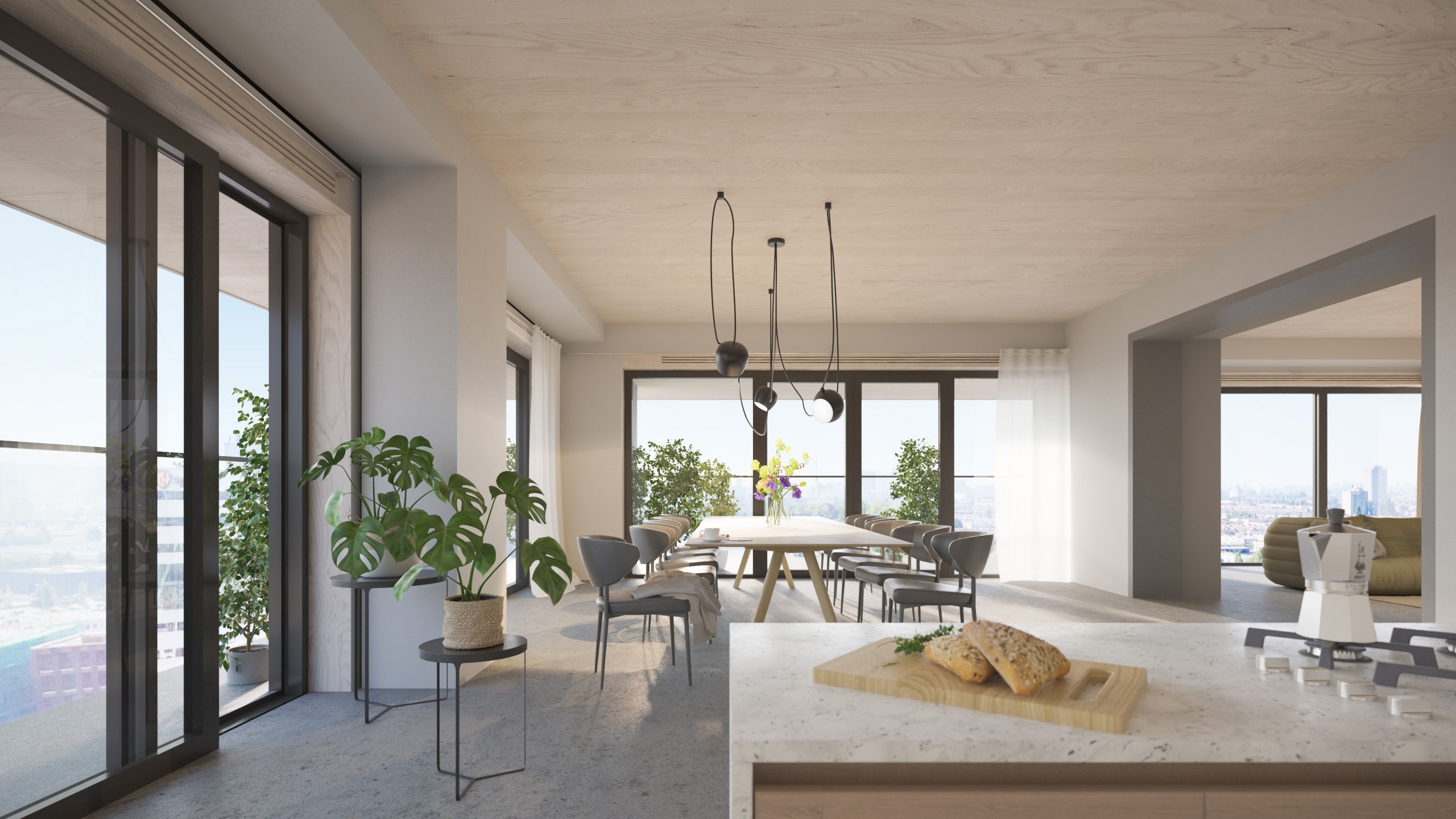 HAUT consists of 50 private homes ranging from 100 to 225 square meters in size and two penthouses. Six different home types are offered, each one bright and luxurious. Regal, high ceilings and floor to ceiling windows provide phenomenal views over Amsterdam. Peace and space, right in the middle of the city.
Make a selection
SELECT AN APARTMENT TO THE LEFT FOR MORE INFORMATION
Various buyers chose to have their future home in HAUT. Because of HAUT's sustainability, it's boutique concept, location and great views. Most of the apartments have been sold. But there is still a nice diversity (large, small, high, low) of apartments available for sale.
Discover the different apartment types by clicking on the numbers in the tower. Some apartments can be customized at the request of a buyer. The layout of some apartments can be adapted at the request of a buyer. If, for example, you are seeking a very spacious 2 room apartment, see also the 3 or 4 room apartments.

HAUT is part of the Amstel quarter, a wonderfully diverse district that spans Amsterdam-South, the Rivierenbuurt and Watergraafsmeer. HAUT lies right on the Amstel by the Somerlust park. From each home, it's easy to see everything the Amstel Quarter has to offer. Urban living perfectly combined with the tranquility of water and foliage.
1 minute walk to Somerlust park
2 minutes cycle to Amstel station
2 minutes walk to Spaklerweg metro station
5 minutes by car to the A10 motorway
10 minutes cycle to the shops in Rivierenbuurt
10 minutes cycle to the bohemian Pijp area or the Carré Theatre
The location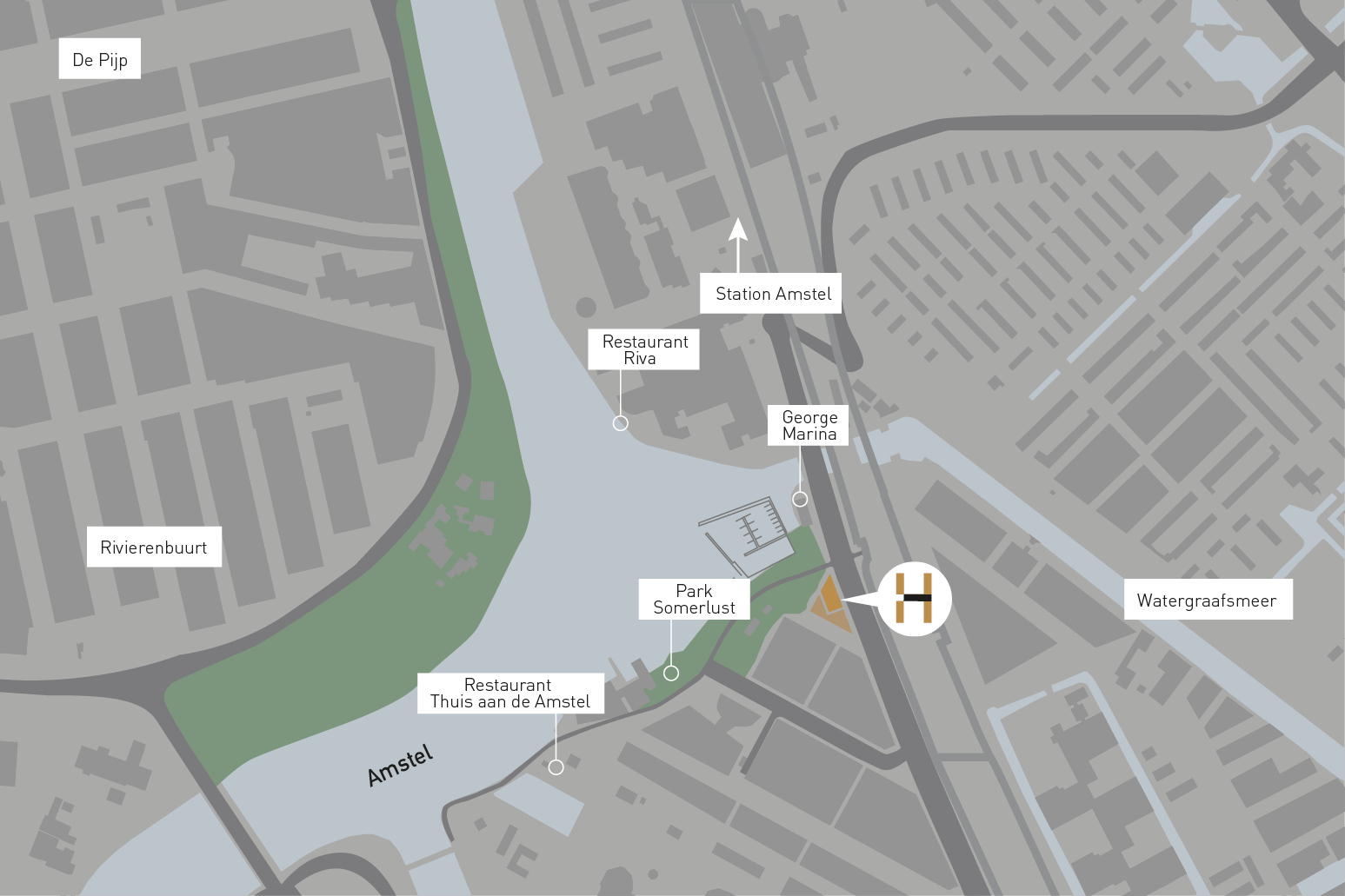 Partners
HAUT shows that sustainability can also be beautiful and comfortable. The ambitions of this project reach beyond the building itself, HAUT wants to have an impact. Therefore, HAUT works together with key partners to achieve its goal of ensuring the sustainability of the building, through innovation and the use of new materials.
HAUT close to the top
2021-01-20
The contractor JP van Eesteren is planning to reach the highest point of HAUT in February 2021. We are looking forward to this milestone.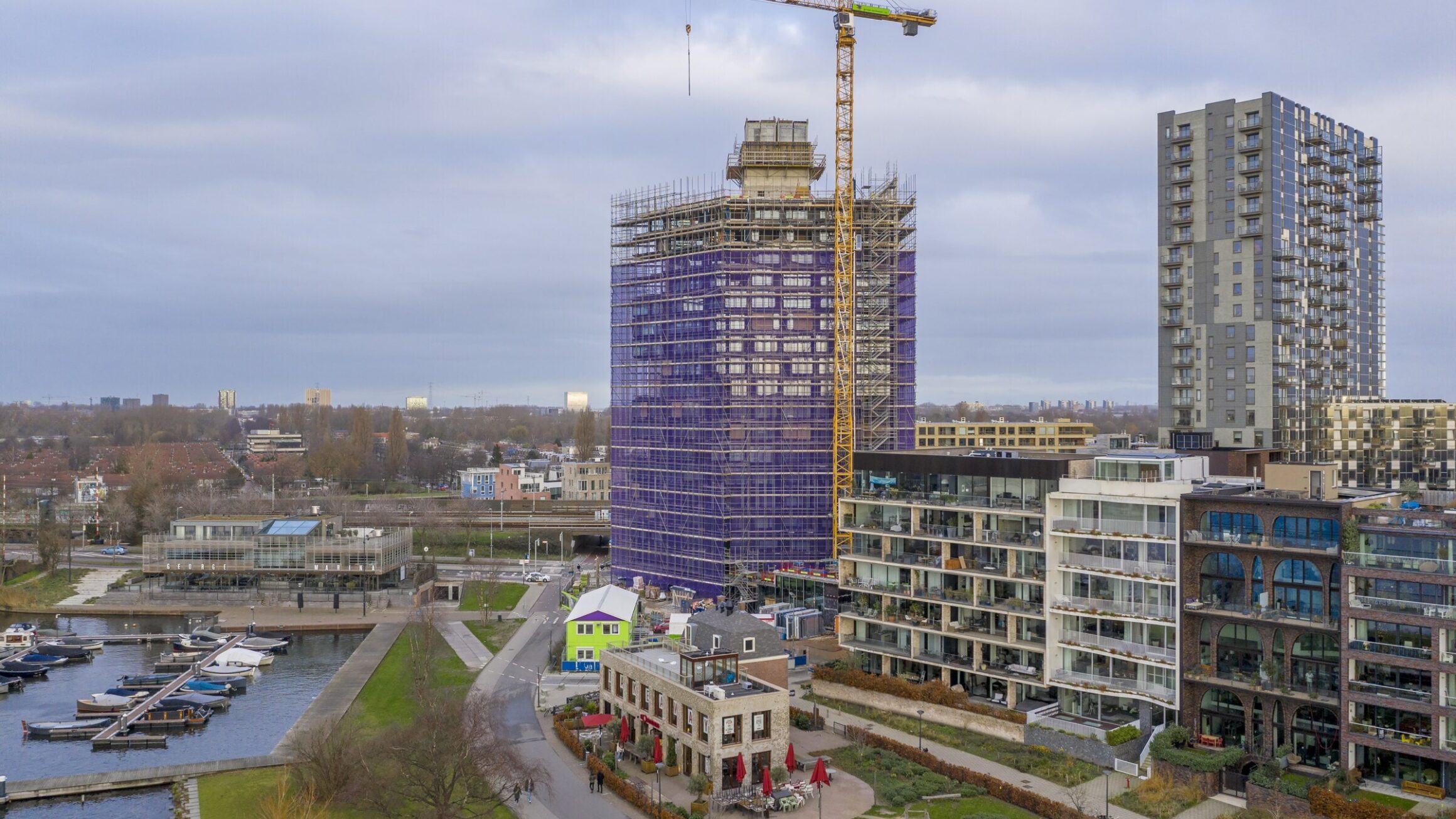 Contact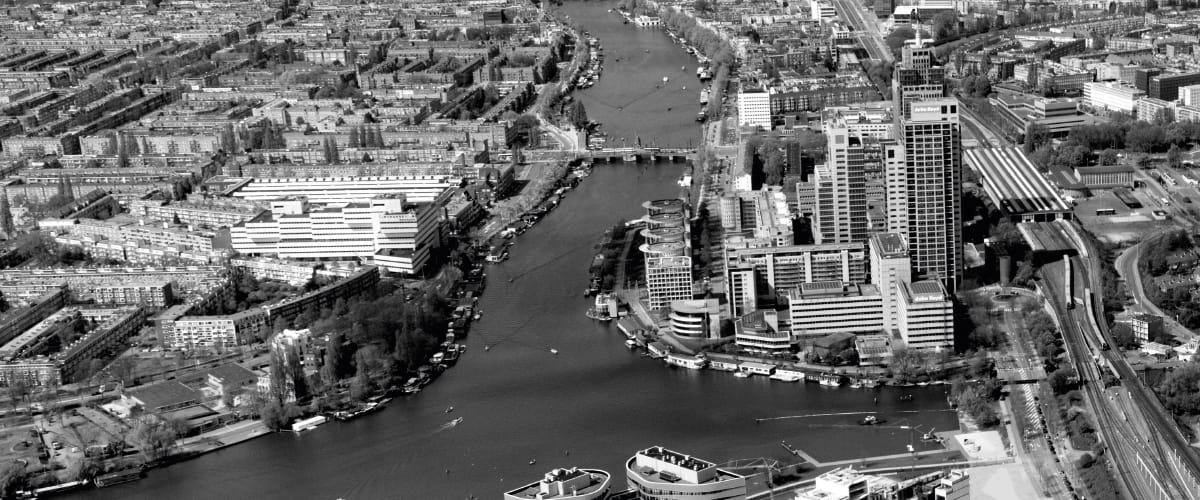 Are you interested in HAUT? You can apply online for the apartment of your choice.
If you have queries, contact Nanneke Koopman or Kees Kemp at Broersma Nieuwbouw
Tel. 020 305 97 88