HAUT ACHIEVES HIGHEST SUSTAINABILITY LABEL
It is with pride we can share the news that HAUT has achieved BREEAM Outstanding Design certification. A unique achievement: this highest-level qualification for sustainability has never before been given to a residential building in the Netherlands.
HAUT hereby proves that the highest form of durability and a very high quality of living can combine exceptionally well. The certificate is awarded by the Dutch Green Building Council. There was a strict assessment in advance. As part of this, not only HAUT's energy use was considered, but also processes such as the proper application of materials, environmental friendliness, ecology and living comfort.
An article on HAUT appeared in a Dutch newspaper 'de Volkskrant' on November 1st, 2017, which you can read here. (Dutch language, though).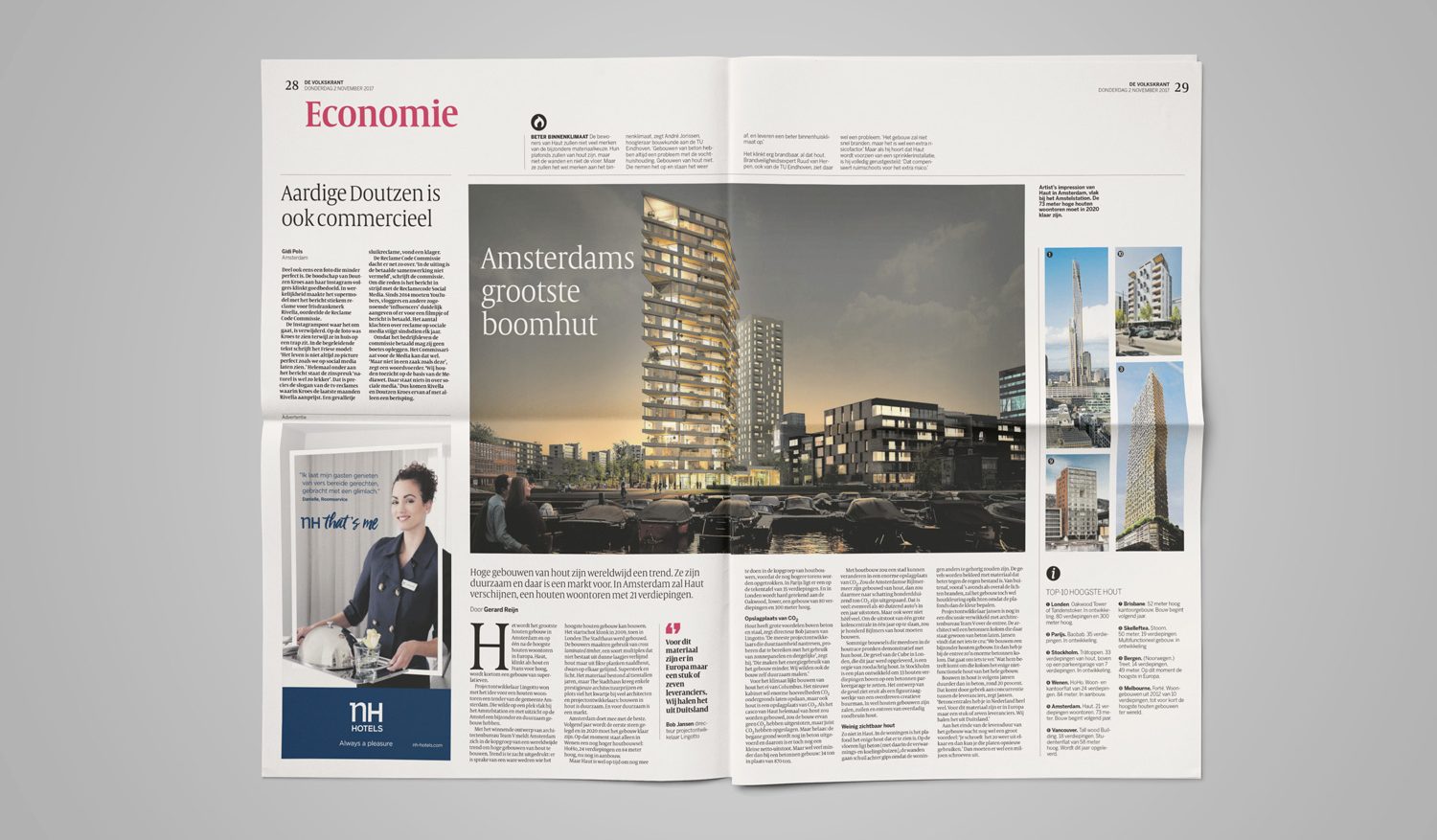 SALES START EARLY 2018
The BREEAM Outstanding Design certificate sets a high level for the entire design and construction process – from on-site waste separation to proof of the origin of materials. In addition, it transpired during the design process that the piles must go an additional 10 meters underground, to more then 30 meters below ground level. All in all, various complex factors requiring further time and preparation from our side. Sales will therefore not begin in 2017, but in 2018.